The workshop will include presentations by highly qualified professionals.
Financial Professional
Douglas I. Donald MBA, CPA/PFS, CRPC®, Cr.FA, CDFA™
President Divorce Financial Solutions LLC 
doug@investmentservicesinc.com
Office (859) 223-3318 Ext. 107, Fax (859) 223-5875, Cell (859) 552-8902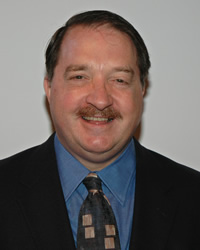 Doug is a Certified Public Accountant (CPA), Personal Financial Specialist (PFS), Chartered Retirement Planning Counselor (CRPC®), Certified Forensic Accountant® (Cr.FA), Certified Divorce Financial Analyst™ (CDFA™) who has a Master of Business Administration (MBA) with over 40 years of financial experience.
As a CDFA™ he is trained to provide financial information and assistance to people going through a divorce as well as their legal representatives by evaluating the financial and tax implications of dividing property, settlement options, and child and spousal support. Doug was instrumental in bringing the Second Saturday divorce workshop to Central Kentucky area and serves as the chapter leader.
Link to my LinkedIn page:
https://www.linkedin.com/in/douglasdonald
Jennifer Williams Neil
Principal Broker Keller Williams Greater Lexington
Jenniferwneil@kw.com
Cell Phone (859) 351-9522
Link to my website page: www.newhomescentralky.com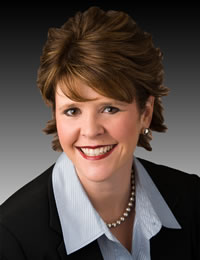 Jennifer Williams Neil has been in sales, marketing and management in Lexington for the past 24 years. I have a degree in Business Management, which has benefited me in managing my business and my clients business. I made a commitment to Keller Williams Realty in 2013 to become the Principal Broker of Keller Williams Greater Lexington, due to the strong values the company upholds. "God, Family & Business" were the winning factors in my decision to create balance in my life and help other agents achieve that same success through training and coaching.
My specialties and certifications include selling homes in all areas of Resale, Relocation and Foreclosure and New Construction as well as Divorce. My dedication to the industry and my commitment to quality service and professionalism is my top priority in all aspects of business. My life as a leader is about building relationships with integrity, and I am committed to helping others in all facets of life to achieve greater success.
Miranda Marston
Mortgage Banker Stockton Mortgage Corporation
mmarston@smcapproved.com
Telephone (859) 489-0130, Fax (859) 885-1330
Miranda has been a mortgage banker with Stockton Mortgage Corporation since 2012 and had over 15 years of lending and banking experience. She attended the University of Kentucky studying Business Finance and Agriculture Economics.
Miranda began her career in retail banking where she progressed from personal banking, relationship banking, business banking, cash management, to consumer residential mortgage lending. She has worked as a cash management specialist, a controller, and an originator.Miranda is a 203k specialist, and she is a certified divorce lender.  Utilizing the skills obtained throughout all of her banking and financial positions, Miranda will work with her clients to get the most suitable mortgage to meet their needs whether they are buying their first home or their last. 
Link to my website page:
http://www.smcapproved.com/find-an-office/lexington-hamburg/miranda-marston/
Divorce Law Professional
Jenny E. Scott Attorney at Law
Jenny Scott & Associates, PLLC
Telephone (859) 225-8888, Fax (859) 201-1290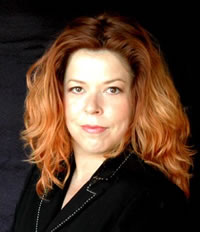 Jenny Scott began practicing law in Lexington in 1994, having graduated UK College of Law for her J.D. and Centre College for her B.A. She is the owner of Jenny Scott & Associates, PLLC and practices in the area of family law, serving Central Kentucky. Jenny recently served as President of Fayette County  Bar Family Law Section for the 2015-2016 term. Jenny helps clients navigate divorces, custody issues, emergency protective orders, time-sharing issues, and child supports calculations/enforcement. She also has a large adoption practice, dealing with interstate, independent, stepparent, grandparent, relative, and contested adoptions.
Family law matters are stressful, and the laws can be confusing to a layperson. When appropriate, Jenny encourages clients to participate in mediation with qualified mediators to reduce litigation costs and for the client to maintain control of the process. Jenny participates in these mediations alongside her clients, to provide legal advice and to help structure agreements. However, not all cases can be mediated; Jenny is an experienced litigator with over 22 years of experience. Her divorce cases range from multi-million dollar, complex litigation to simple uncontested divorces.  Her associate, Alecia Norman, also practices only in family law and is the current President of the Fayette County Bar Family Law Section. Jenny Scott & Associates, PLLC has consistently been rated as one the top three rated divorce attorneys in Lexington.
Link to my website page:
http://www.lexingtonfamilyattorney.com
Divorce Counselor/Professional

Julie Evans LCSW
Telephone (859) 219-9399
Email: jevanslcsw@aim.com
1062 Wellington Way
(Off Harrodsburg Rd, & Man O' War)
Lexington, Kentucky, 40513
Julie Evans is a Licensed Clinical Social Worker, who has been providing counseling services to women experiencing marital difficulties, thinking about marital options and stepping through the emotions of separation and divorce for the past 15 years.
The death of marriage results in a variety of emotional reactions that are often overwhelming and painful. Julie has assisted women in healing, finding their strength and self-worth and creating new goals and purpose following a divorce. Julie counsels women suffering from anxiety, depression, grief, and life transition issues as well.
Jill C. Keogh, MSW, LCSW
Telephone (859) 338-6090
E-mail: jill@jillckeogh.com
Link to Website: Jill C. Keogh, MSW, LCSW
Hello. My name is Jill Keogh, MSW, LCSW, and I have spent the past 27 years working with individuals, couples and families, who have struggled with relationship issues, communication challenges, or other concerns that keep people distant from relating well to others. We all encounter bumps in the road that create stress, and without good coping skills, we do not get those loving, safe, secure relationships that we so crave!
Having worked with so many couples throughout these years, I have also served as a mediator when couples decide to end their marriage. With extensive training in mediation, my desire is to help couples part amicably, so there is less damage to each partner, as well as their families. Divorce is difficult, but it can be respectfully accomplished and does not need to be excruciating or devastating to each person. I have been an instructor to other therapists in working with couples in productive ways.
I create a Safe, Positive, and relaxed environment where each person can grow, heal and learn so they can get on with their life. I am a licensed clinical social worker, and I provide the respect, patience and listening ear to clients, so I can understand the challenges that are being presented.
I am originally from San Diego and have worked in California, Missouri, and more recently, Kentucky. I received my master's in Social Work at California State University of Sacramento and completed my licensure in 1991.